RPM Speed Ropes
Speed Ropes...Jump Ropes...call them what you will. If you are serious about your training, 'double unders' are an ideal way of pushing you further out of your comfort zone.
Session4 is the newest iteration of the iconic rope that started it all. Train with it, compet..
£64.99
Free UK Delivery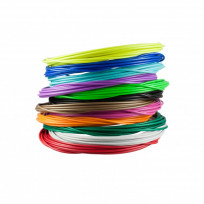 Better durability for beginners and rough surfaces. 12' length. The RPM rope is desgined for spee..
£13.95
Free UK Delivery
Showing 1 to 2 of 2 (1 Pages)